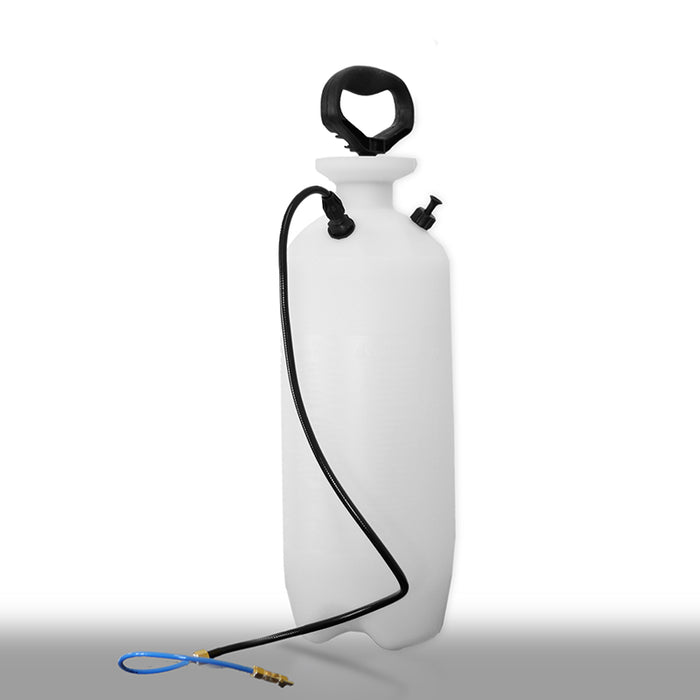 Converted Pressurized Water Tank for Water Cooled Drilling Systems | Gunther Diamond Tools
Original price
$ 267.00
-
Original price
$ 267.00
Don't have a water hook-up near your Gunther Drilling System? We didn't either. But with a little creative thought, we took a standard, 3-gallon, pressurized, plastic water tank, modified the hose connectors and presto - you are drilling with water!  We typically use an Ace Hardware garden model, but that can change, depending on local supplies at the time of your order.
We modified the connections to be compatible with our Multidrill, Hobby and TBH Pro II Drilling Systems. This allows you to drill anywhere you have electrical, because you bring the water with you. A full tank of water supply typically lasts for a full day of drilling. 
FYI: this can be an easy Do-It-Yourself project. But if you don't want to take the time to shop and assemble, we will charge a premium for our time to do it for you. 
Questions? Please contact us at the contact us page, or by phone at (520) 314-9809, or by email at kevin@guntherdiamondtools.com