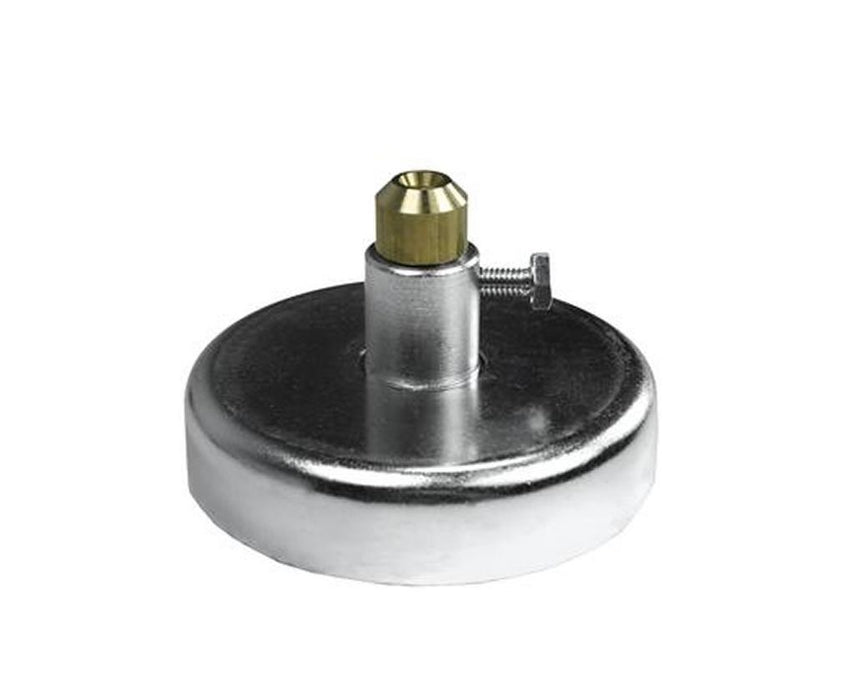 Magnetic Base With Brass Insert For The Gunther Alignment System
Original price
$ 47.45
-
Original price
$ 47.45
The Magnetic Base with Brass Insert for the Gunther Alignment System ensures you can drill a hole from both sides and still meet in the middle. 
This strong magnet attaches to your drill press's foot and holds the brass insert that aligns the Gunther Counter Part with the Drill Bit. 
Need to drill beads or slabs? Try our Bead Nest or Flat Rest to drill a starter hole and then quickly change back to the Brass Insert to finish the hole by drilling through the stone's backside and avoiding blowout. 
Important: The magnetic base will not attach to an aluminum drill press foot. Check out our Metal Plate Mounting Kit if your drill press is aluminum.