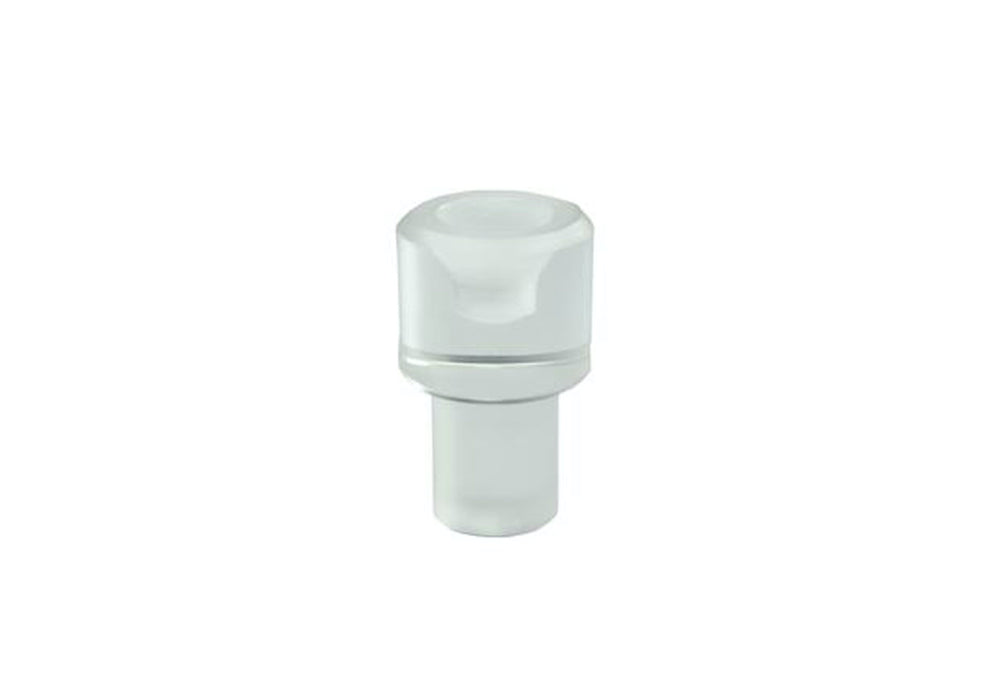 Bead Drill Insert for Magnetic Base
Original price
$ 7.49
-
Original price
$ 7.49
Bead Drill Insert 
Turn any stone sphere into a bead using the Bead Drill Insert. This concave plastic insert will make bead drilling easy and fast.
First, remove the metal Counterpart Insert from the magnetic base and replace it with the Bead Drill Insert.

Rest a sphere onto the Bead Drill Insert for stable support and centering while you drill a starter hole. 

Then quickly change to the counterpart insert. The counterpart should be the same diameter as the drill bit.

Flip the sphere so the new starter hole slides onto the counterpart, and then drill the back side to avoid chipping the edge (aka blowout).
You now have a perfect hole that is centered and aligned.
Have a lot of beads to drill? You can drill many beads in a session with the Bead Drill Insert. Minimize the tool changes by first drilling all the starter holes, switching to the counterpart, and finishing all the backsides. 
It works excellent for pearl drilling. Make pearl beads quickly while minimizing chips and cracks. The water feed is ideal for reducing harmful dust and heat.
Have a bucket of odd-shaped nuggets or tumbled stones? Turn them into stone beads with the Bead Drill Insert. It works excellently on any odd-shaped rocks.
Sometimes it is challenging to hold an odd-shaped stone on the counterpart. This Insert offers a concave rest to rest the stone firmly while you drill the starter hole. 
All Gunther Drilling Systems come with a Bead Drill Insert, so if you already have a system, you likely have one. Buy this as a replacement or extra.