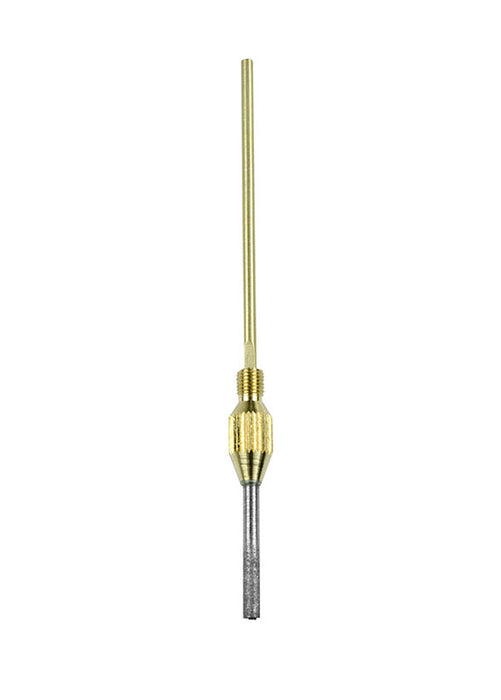 Lapidary Diamond Core Drill Bits - Custom Sizes
Original price
$ 31.63
-
Original price
$ 101.46
Gunther Diamond Core Drill Bits with F-Connection
& Ejector Needle - Custom Sizes
These sizes are custom built to your needs. Please allow 4 - 6 weeks for delivery.
Additionally, the hollow drill is available in different shank connections, different kinds of wall thickness, as well as special models.
We also stock standard sizes (1.0mm, 1.5mm, 2.0mm, 2.5mm, etc.) and ship these in a few days. Please see the Stock Size Drill Bits option if you need these. 
To order, please select the desired sized below and then Add To Cart. Once in the shopping cart you can select the quantity you need.
**Don't forget the Counter Part. If this is the first time purchasing a new drill bit size, then you will need to also purchase a counter part with the same diameter. Here is a link: Custom Size Counter Parts.
For any other special orders you might need please contact us at the contact us page, or by phone at (520) 314-9809, or by email at kevin@guntherdiamondtools.com